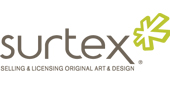 Join us in booth 3016 at Surtex. Javits Center, NYC MAY 21, 22, 23
read more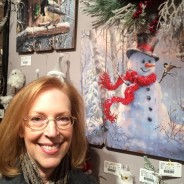 Here are few pics from the Atlanta gift show this year.  Walking the halls this year, the feeling is one of optimism as the industry continues to fight to rebound from the great recession.  The showrooms seemed busier this year and customers reported strong opening sales to kick off the year.  It's too early to tell, but we're praying and holding out hope for a great year for our licensees, retailers and artists....
read more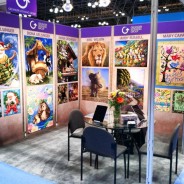 The major licensing shows have come to a close and follow ups are well underway.  We were very pleased with the activity at both Surtex and Licensing Expo this year.  Buyers came prepared with wish lists and were actively looking to both expand their product line and improve on their current offerings.  Business looks to be growing in 2014.  Whether that is a sign of the industry improving as a whole or our own business strategies realizing success, I don't yet know.   Probably some combination of the two.  We've invested more capital in marketing and trade shows this year than ever before and that has certainly been a factor.  You can't wait out a bad economy indefinitely, at some point you have just have to plow through it.  More than anything though, the 3 key elements to sustainable growth as I see it are: 1. Be prolific in creating the best designs for the best selling themes. 2 Market your artwork relentlessly. 3 Be easy to work with. Looking to the future, it's still a very tough climate and only the very best designs will be selected.  Clients want high quality, on trend art that hits popular consumer buying habits.  If you can't identify who is going to buy it, in which store, on what product and why they'll take yours instead of the staff art version, then it's not ready for market.  Art for art sake is completely useless in today's art licensing industry.  Even if you have the most beautiful painting and you've sold hundreds of prints and originals, it's not necessarily a fit for licensing.   If your first passion is creating beautiful products using your artistic abilities, then you're off to a great start. As we reflect on the past few years and look to the future, we've seen some categories go away and others greatly diminished, but there are new opportunities popping up as well.  Technology has brought forth new printing techniques and new products, all of which can benefit from great design.   All in all, we're excited about our current clients growth, our new licensing partners and what the future holds for art licensing!...
read more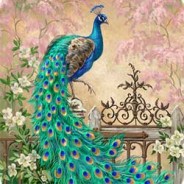 Licensing Expo is right around the corner. We have art for major themes: Lodge, Christmas, Garden +more! Licensed with Army, NCAA, Pepsi? We have approved dual-license art that will wow your customers. Call 541-830-1800 or Email to set your...
read more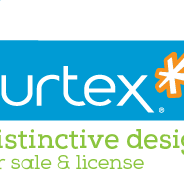 Time certainly does fly when you're having fun.  It's already Surtex time again and we have been having a great time putting together all new designs to showcase this year.  Dona Gelsinger has been locked in her studio developing all new everyday designs to add to her award winning line of seasonal artwork.  We're super excited to share these new looks with our licensees. See us in Booth 427 May 18, 19, 20 Schedule your appointment,...
read more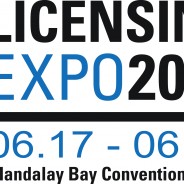 We'll be giving away signed copies on Dona Gelsinger's new book on opening day of the show. Visit us in booth F35 Schedule your appointment...
read more